Reed diffuser is very convenient,long lasting and economical way to capture the fresh and clear scent.The only thing you need to do is put the rattan stickers into the bottle,which full fills with fragrance essential oil.But firstly,do you know how to use the reed diffuser correctly?And also the aroma spreading principle of it?See below for the answers:
Step 1:Move the inner lid
Step 2:Cover the outer lid and dip one end of the rattan for a while
Step 3:Roll over rattan stickers
Step 4:Put rattan stickers through the outer lid hole into the bottle
Note:There are two kinds of stickers:natural rattan and fiber rattan,if they are natural rattans,the volatilization rate of the diffuser oil will be slower,you can dip both ends of the rattan into diffuser oil for a while.If they are fiber rattan,the volatility is better than natural rattan,so just put the rattans into reed oil directly.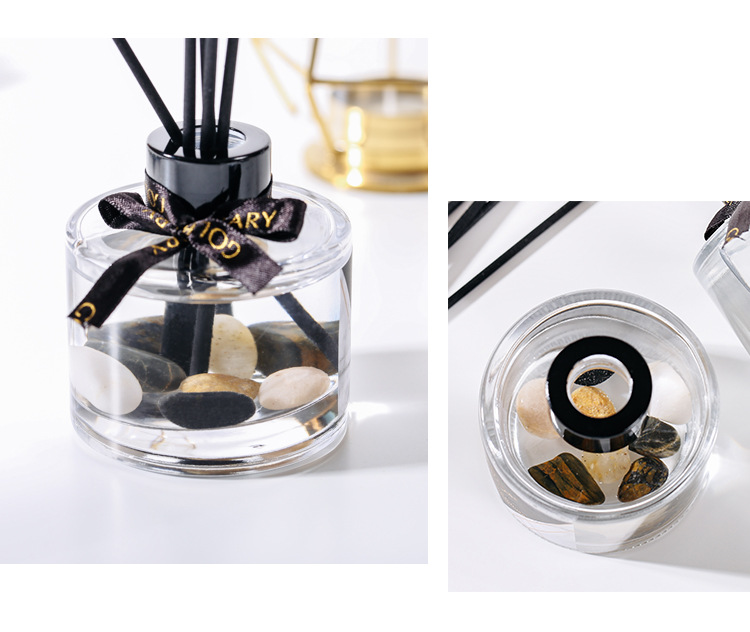 The rattan will observe the diffuser oil and volatilize the oil.So they are the essential parts for each other.If there is no diffuser oil,you can add for anytime,but do we need to change the stickers often?And how many rattan stickers should we use for one time?
Regular speaking,the rattan stickers should be changed for 2 or 3 months.30ml essential oil can be used for about 1 month,a large bottle reed diffuser can last for about 3-5 months.During the volatilization of the diffuser,there will be dust on the wet rattan stickers,which will affect the aroma spreading,weaken the scents.So we need to change new rattan stickers.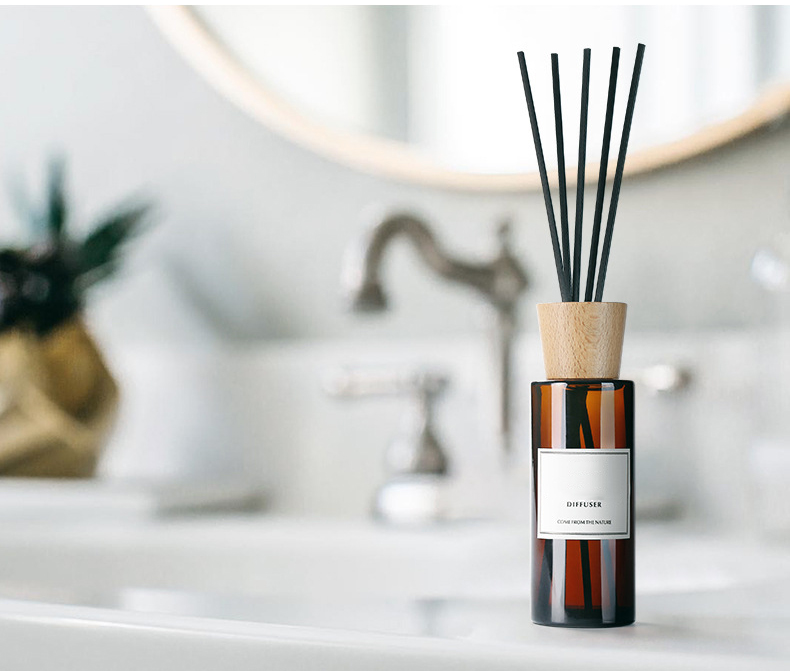 The numbers of rattan stickers depend on the room space and aroma concentration you need.For smaller room,like bed room,2-3 rattan stickers will be enough;for larger room,5-6 rattan stickers will have a good aroma effect.But,it should be depend on all your needs.Enjoy your favorite reed diffuser!